The x-ray method of diagnosis is the most common in medical practice, as it allows you to easily determine the condition of the spine and back and identify the presence of pathologies in specific parts of this area.
Spine x-ray and back is a simple diagnostic method that allows you to assess the condition, structure and performance of the spine and its parts. The study is carried out using a special device that emits radiation rays, which results in an image of the examined area of the body.
A properly performed procedure helps to identify specific features of the bone structure, its thickness, density, and the first signs of incipient lesions and inflammatory processes. Also, this type of study allows you to show tumor changes, metabolic changes and dystrophic processes.
Based on the obtained images, the doctor makes a diagnosis and prescribes the necessary methods for further treatment.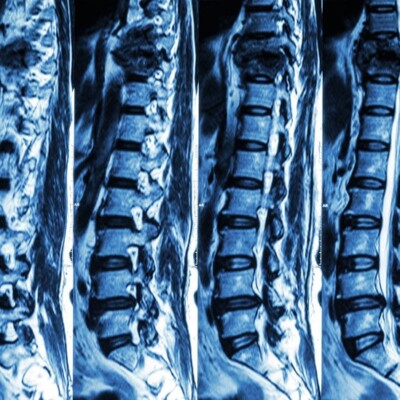 Reasons for the procedure
The spine undergoes radiography for the following reasons:
● fractures;
● infectious diseases of the spine (bone tuberculosis);
● curvatures;
● disk offsets;
● low back pain and osteoporosis;
● degenerative changes;
● neoplasms of a benign and malignant nature;
● genetic abnormalities of a congenital nature;
● metabolic syndrome;
● arthritis, arthrosis
The x-rays of the back there is one specific feature when it is executed. The procedure must be done in two projections — straight and side. This approach allows you to get a more accurate clinical picture of the disease.
Lumbar spine x-ray
This x-ray is a basic laboratory examination for your initial treatment when your back hurts. This examination allows you to exclude bone pathology and see indirect signs of narrowing of the intervertebral spaces, which is characteristic of the protrusion stage in the development of osteochondrosis.
During the study, x-rays pass through soft tissues and fix the imprint of bone tissue on a special plate. Then our radiologist transfers this image to film, develops and fixes it. Description of the image is made by our experienced radiologist.
A certain preparation for the x-ray of the lumbar spine is to take the position that the doctor advises. In this position, you need to freeze for a few seconds. During the process of taking the picture, try not to make any breathing movements.
Lower back x-ray
The main indication for the examination is the pain experienced by the back, and the lumbar region as a whole, and the pain is not eliminated after the use of painkillers.
Three days before the procedure, it is necessary to exclude the use of products that contribute to increased gas formation:
– fresh vegetables and fruits;
– whole milk;
– legumes fruit;
– black varieties of bakery products.
Next, the following steps of the procedure:
– You lie down on a special x-ray table. The radiologist covers some areas of the body with a protective material to protect the internal organs from dangerous radiation.
– The radiologist leaves the office to avoid getting an extra dose of x-rays. It gives you hands-free instructions.
– Then a lumbar x-ray region is performed. At this time, you should lie still and follow the radiologist's instructions clearly.
– Then the procedure is repeated to take pictures in different projections.
Sacrum and coccyx x-ray
The coccyx is an organ located at the very end of the spine and is part of it. The sacrum is movably connected to it by a joint. Muscles and nerve endings of the genitourinary system are attached to the coccyx. Signals from the spinal cord pass through it.
X-rays of the coccyx, as well as x-rays of other pelvic organs, are done with preliminary preparation. This is a series of mandatory measures required to get high-quality informative images.
You need to give up meals that cause increased flatulence and constipation no later than two days before the diagnosis on the recommendation of our radiologist.
X-rays on the sacrum and coccyx are performed using different poses to make informative images. Direct projection of images is obtained when you are lying on your back with your arms outstretched along your body and with your legs straight for the coccyx or bent for the sacrum at the knees. Side projection-lying on your side, hands behind your head, legs bent at the knees.
What are the risks of x-rays?
Radioactive radiation affects a person all the time and in small doses does not harm him. It is impossible to avoid its influence, since the entire surface of the Earth is exposed to radiation from space, and some of the natural radionuclides are in the external environment.
For the safety of x-ray studies, the maximum permissible radiation dose per year was set at 100 mSv per year. This is the maximum allowable amount of radiation doses received per year, which will not harm human health.
The diagnostic imaging center in Orlando, Florida will kindly assist you with radiography and conduct the necessary research, as well as our professional staff will accompany you to complete the x-ray and give you the necessary recommendations. Make an appointment right now for a consultation and our radiologist will help you and tell you why you should have a back x-ray in Orlando. We have a wide range of modern technologies and outstanding people in the field of medicine. Don't put off until tomorrow what you can do right now
How much do Spine X-ray's cost
If you are interested in the question: "How much do X-ray's cost in Orlando, FL?" – You can always give us a call to find out about your payment options.
*We accept health insurances.
*We accept patients with auto insurance after auto accidents as well as with letters of protection from attorney (LOP).
*We also accept self pay and care credit.
Costs can vary depending on the scan you need. Your insurance may cover the full cost of the scan or you might be responsible for part of the payment depending on your coverage.
Give us a call to find out more about your unique situation.
You can make an appointment today.
If you are looking for "X-ray spine near me", then you have come to the right page. Our center is located near these locations:
College park, Apopka, Ocoee, Edgewood, Winter garden, Baldwin Park, Doctor Phillips, Millenia, Belle isle, Windermere, Pine castle, Altamonte, Pine hills, Metrowest, Downtown.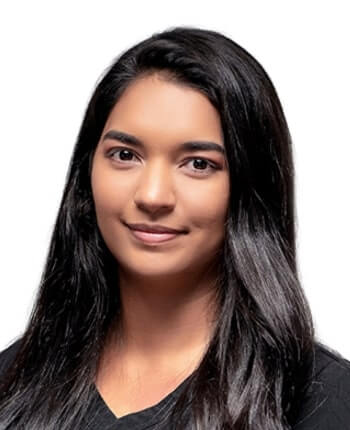 Other types of X-ray
Chest X-ray | Digital x-ray | Head and skull X-ray | Foot  X-ray | Knee X-ray  | Neck X-ray | Hand and Wrist X-ray | Shoulder X–ray | X-ray for children  | X-ray Hip | X-ray Pelvis | X-ray Thoracic spine | X-Ray Orlando | Xray center
Our Google Reviews
Simply one of the best imaging centers you will find in Orlando. I went there in December with my mom, as she had to do an MRI pelvis. We certainly didn't regret that we chose CFL diagnostic. Their imaging services are excellent, as they have the latest equipment and highly-qualified doctors. I strongly recommend it to anyone whether for MRI scan, consultation or treatment.
Very well-organized imaging center. I had my first ever MRI body with contrast done. The technician was very professional and made me feel very calm. I was a bit nervous after hearing a bunch of stories from others about feeling like they were in a coffin, but I closed my eyes before they rolled me in and took deep breaths, and kept myself calm. The noise made me fall asleep. It was fine, and I was comfortable. I didn't even expect the results of the MRI scan to be so fast. The cost of services is not overpriced, unlike the other places in Orlando. You will receive qualified assistance. I will strongly recommend this Diagnostic Imaging Center to all my friends and relatives.