What is x-ray of the neck (cervical spine)?
The cervical spine is one of the areas of the body that is subjected to constant movement, thus it is a vulnerable area of the spine. It's most susceptible to damage and deformities, the exact consequence of which is a significant decrease in the degree of motor activity. In the diagnosis of cervical diseases, it is very important to conduct an x-ray examination. It is highly informative, accessible, and easy to conduct.
At the primary stage of diagnosis of pathologies and injuries of the cervical spine, x-ray is the most popular procedure. CT and MRI have more extensive capabilities than neck x-ray, but are used less frequently. This is due to the price or territorial inaccessibility of CT and MRI, against the background of full-fledged equipment of medical institutions of any level with x-ray equipment.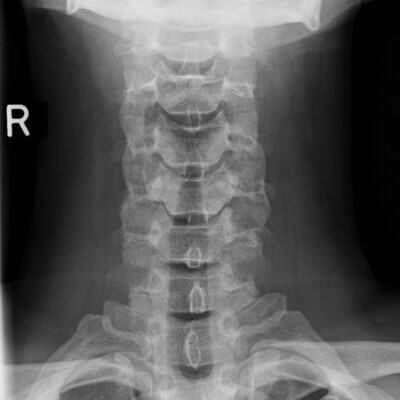 Preparation for X-ray of the cervical spine
Cervical spine x-ray is indicated for the following clinical manifestations:
– stiffness in head movements;
– frequent dizziness and headaches of unclear origin;
– soreness when rotating the head;
– crunching sound;
– numbness in the hands;
– imbalance;
– mechanical injuries to the neck;
– hypertonus of the neck muscles;
– the cervical spine has degenerative-dystrophic changes;
– the deterioration of visual perception
Lateral cervical x-ray
X-rays in the lateral projection give more complete information, as it shows all seven cervical vertebrae. Normally, the cervical region on the x-ray image in the lateral projection has a bulge forward. In this case, the vertebral bodies have an inclination of about 20 degrees relative to the horizontal plane when the head is vertical.
Intervertebral discs on an x-ray image can only be estimated indirectly by the distance between the vertebral bodies. This is due to the fact that their natural contrast is very small compared to the contrast of bone tissue. Bone tissue retains x-rays well, so they are colored white in the image. The thickness and density of bone tissue proportionally affect the brightness of the white hue on the x-ray image.
X-ray larynx
The larynx is an important organ involved in the process of breathing, as well as performing protective and vocal functions. Sometimes radiologists prescribe an x-ray of the throat or larynx to accurately determine the diagnosis. This procedure has been performed for a long time and is considered the leading method in determining throat diseases.
X-ray larynx allows you to more accurately and closely assess the condition of the soft tissues of the cervical region, as well as bones. The x-ray also shows the entire structure of the cartilage. Reflects bone calcification and tissue changes that occur with age.
Procedure
The diagnostic imaging body in Orlando, Florida has a high level of professionalism and highly qualified employees who are ready to help you do x-rays and accompany you through all stages of the procedure. The study is conducted in separate shielded rooms. This is due to the need to protect neighboring rooms from radiation.
The research is performed according to the following algorithm:
Our radiologists asks you to remove clothing and jewelry from your upper body before taking an x-ray of your neck, as they may distort the image.
You lie down on the couch. In order to protect the internal organs and sexual glands, the radiologist puts on a special apron or vest. They are made of plates that do not pass through the rays. To get an accurate picture and make a diagnosis, you need to take pictures in two projections. To do this, you first lie motionless on your back, then on your side. In some cases, the study is performed through the oral cavity, which allows the doctor to get the most reliable information about the state of the anterior neck.
When the procedure is complete, you get dressed and can immediately start your normal activities.
The duration of the session is about 15 minutes, and you actually get a low dose of radiation for 1-2 minutes, which is safe radiation.
Our diagnostic imagine center is waiting for you to help you pass radiography and prescribe only the best and necessary recommendations. Make an appointment with us today to be sure of the future. Our radiologists will be happy to help you.
How much do Neck X-ray's cost
If you are interested in the question: "How much do X-ray's cost in Orlando, FL?" – You can always give us a call to find out about your payment options.
*We accept health insurances.
*We accept patients with auto insurance after auto accidents as well as with letters of protection from attorney (LOP).
*We also accept self pay and care credit.
Costs can vary depending on the scan you need. Your insurance may cover the full cost of the scan or you might be responsible for part of the payment depending on your coverage.
Give us a call to find out more about your unique situation.
You can make an appointment today.
If you are looking for "X-ray neck near me", then you have come to the right page. Our center is located near these locations:
College park, Apopka, Ocoee, Edgewood, Winter garden, Baldwin Park, Doctor Phillips, Millenia, Belle isle, Windermere, Pine castle, Altamonte, Pine hills, Metrowest, Downtown.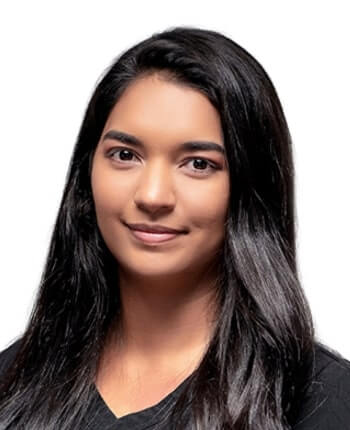 Other types of X-ray
Chest X-ray | Digital x-ray | Head and skull X-ray | Foot  X-ray | Knee X-ray  | Neck X-ray | Hand and Wrist X-ray | Shoulder X–ray | X-ray for children  | X-ray Hip | X-ray Pelvis | X-ray Thoracic spine | X-Ray Orlando | Xray center
Our Google Reviews
Simply one of the best imaging centers you will find in Orlando. I went there in December with my mom, as she had to do an MRI pelvis. We certainly didn't regret that we chose CFL diagnostic. Their imaging services are excellent, as they have the latest equipment and highly-qualified doctors. I strongly recommend it to anyone whether for MRI scan, consultation or treatment.
Very well-organized imaging center. I had my first ever MRI body with contrast done. The technician was very professional and made me feel very calm. I was a bit nervous after hearing a bunch of stories from others about feeling like they were in a coffin, but I closed my eyes before they rolled me in and took deep breaths, and kept myself calm. The noise made me fall asleep. It was fine, and I was comfortable. I didn't even expect the results of the MRI scan to be so fast. The cost of services is not overpriced, unlike the other places in Orlando. You will receive qualified assistance. I will strongly recommend this Diagnostic Imaging Center to all my friends and relatives.