An x-ray machine is a medical device used in various fields of medicine and is necessary for obtaining information about the state of internal organs, which is difficult to assess with the naked eye. Thanks to the x-ray, the doctor examines the areas of interest of the body, without resorting to cavity operations.
Depending on the purpose of the study, different types of x-ray devices are used – angiographs, fluorographs, mammographs, and others. All these x-ray installations are United by one action – the device converts electricity from a conventional power grid into x-ray radiation.
Radiation is generated in an x-ray tube, passing through the human body. Information about the object is projected on black-and-white film. Thanks to Ro radiation, shades are retained by dense structures and pass through soft tissues. The nature of the location and intensity of the shadows allows the doctor to assess the condition of the area under study.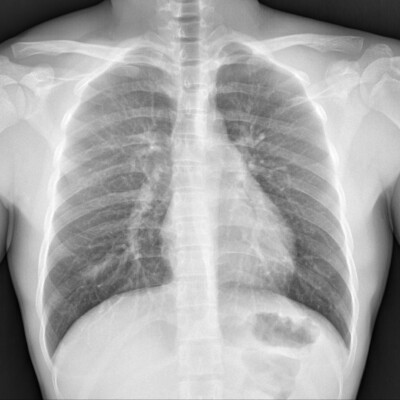 The order and duration of the procedure
When you enter the x-ray room, you must remove clothing and jewelry that contain metal, as well as leave your mobile phone outside the office. You are asked to strip to the waist before being ready to take a chest x-ray. Stages of x-ray procedures:
Organs chest x-ray
The method of this x-ray is an assessment of the pathology of organs located in this cavity, and closely located anatomical structures.
Diagnostic examination of the organs chest is always performed in a specially equipped and protected x-ray room. Before taking the picture, you take off your clothes to the waist and all metal objects. Next, you stand in front of a special shield, which contains a tape cassette, and press your chest against it. The tube that generates x-rays is located about two meters away from you. At the signal of our radiologist, you need to take a deep breath of air and stand in this position for a few seconds.
This procedure will allow you to make a high-quality image of the internal organs of the chest area in one or more projections.
Diagnostic imaging chest
Diagnostic imaging aimed to obtain more accurate data about the state of your health, organs and for the formation of productive methods of treatment. In this field, mammography is used, which uses low-energy x-rays to visualize breast tissue. Mammography allows you to get standard images of the breast to assess its pathologies. Each breast is examined separately by pressing it against the film to obtain optimal visualization of volume formations and calcifications.
What are the risks of a chest x-ray?
The influence of electromagnetic radiation on the human body exists, this fact cannot be denied. We are afraid of radiation and have heard about how it negatively affects the state of the body as a whole. However, we can safely inform you that a person receives only 30% of the radiation from artificial sources, the rest comes from natural objects of radioactive radiation. This means that you are more likely to get a high dose of radiation from the phone and TV in General than from x-rays.
The diagnostic imaging center in Orlando, Florida is already waiting for you and is ready to provide you with unique highly qualified radiologists . It is enough to visit us today or make an appointment, because we can assure you that by taking a chest x-ray in Orlando, you lose the risk of having negative consequences after injuries or allowing pathologies to develop.
Chest x-ray near you. Don't waste a minute and make the right choice to be confident tomorrow.
How much do Chest X-ray's cost
If you are interested in the question: "How much do X-ray's cost in Orlando, FL?" – You can always give us a call to find out about your payment options.
*We accept health insurances.
*We accept patients with auto insurance after auto accidents as well as with letters of protection from attorney (LOP).
*We also accept self pay and care credit.
Costs can vary depending on the scan you need. Your insurance may cover the full cost of the scan or you might be responsible for part of the payment depending on your coverage.
Give us a call to find out more about your unique situation.
You can make an appointment today.
If you are looking for "X-ray chest near me", then you have come to the right page. Our center is located near these locations:
College park, Apopka, Ocoee, Edgewood, Winter garden, Baldwin Park, Doctor Phillips, Millenia, Belle isle, Windermere, Pine castle, Altamonte, Pine hills, Metrowest, Downtown.
Sternum
The sternum is a flat oblong bone that is located in the middle of the chest. It acts as a connecting element between the ribs and is the most important component of the human musculoskeletal system.
Chest x-ray is performed as follows: you are placed on your stomach with your left arm stretched out along your torso. The right arm is bent at the elbow and is located above the head. The right side of the body is raised by means of a cushion or cushion placed under it, and the chest should be located at an angle of at least 25 and not more than 30 degrees relative to the table. If this location is not possible due to the patient's condition, the x-ray sternum is performed standing or lying on the stomach without lifting part of the trunk, and the x-ray machine rays are directed at an angle of 25-30 degrees relative to you.
Sternoclavicular joint X-ray
X-rays of this area are prescribed for suspected fractures, cracks, and dislocations. In the absence of traumatic effects, a developing pathology in the clavicle area may be suspected. The presence of such circumstances according to the results of a General examination by a traumatologist, you will be assigned an x-ray of the clavicle.
The peculiarity of an x-ray aimed at studying the sternoclavicular joint is that it is performed only in a direct projection. You are placed either on your back or on your stomach. If it is impossible to position you in this way due to a serious condition or for other reasons, the examination is performed standing up.
Trachea
Trachea – the windpipe, covered from the inside with a mucous membrane.
X-ray trachea is one of the diagnostic methods used to confirm the diagnosis. It is prescribed for breathing difficulties, pain in the larynx, changes in the voice and unpleasant sensations.
Preparation for the procedure in most cases is not necessary, but if we are talking about x-rays of the trachea and esophagus, you will need to refuse to eat 3 hours before the study.
To study the throat, you need to lie sideways and attach a special film to the neck. This is done by our radiologist, fixing you in a position that allows you to take good pictures. During the examination, you will be asked to hold your breath for a few seconds.
Ribs
The ribs are part of the bony structures of the chest. Ribs x-ray is performed during an x-ray examination of the chest. Techniques for precise identification of the ribs are useful in detection of damage to the ribs.
The radiologists asks you to take a deep breath and hold it. When inhaling, the spaces between the ribs increase, creating optimal learning conditions. If you are in a supine position, the chest is fixed with special devices.
A target examination is conducted when it is necessary to consider in detail a single edge.
The two methods are combined if the patient has a lot of injuries and injuries.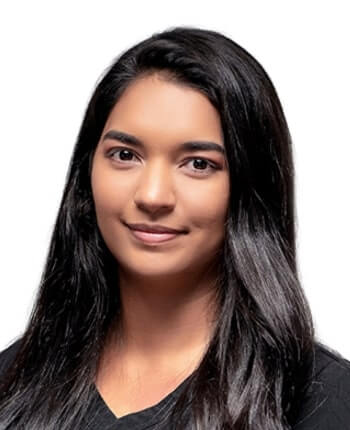 Other types of X-ray
Chest X-ray | Digital x-ray | Head and skull X-ray | Foot  X-ray | Knee X-ray  | Neck X-ray | Hand and Wrist X-ray | Shoulder X–ray | X-ray for children  | X-ray Hip | X-ray Pelvis | X-ray Thoracic spine | X-Ray Orlando | Xray center
Our Google Reviews
My son had to do an MRI neck urgently, so I asked around to find the best MRI center near me. I was told that CFL diagnostic is one of the best places for a scan in Orlando. It is true, I don t think I have seen such a high quality of service and treatment anywhere else. And it also turned out that the cost was covered by the insurance. I definitely will go to this center again.
My lovely daughter took me there for an MRI neck. Their imaging services are excellent, nothing to worry about. The medical staff is very patient and polite with a high level of expertise. I was very impressed by everything. This Orlando center is also very clean and organized.