The neck is one of the most difficult parts of the body to diagnose. This area contains a large number of nerves and blood vessels, complex ligamentous apparatus, fascia, vertebrae and muscle structures. Diseases of any element of the neck can cause very unpleasant sensations and significantly worsen the patient's standard of living. The difficulty in diagnosing pathologies in the neck is that different structures can cause quite similar symptoms.
Examination of the neck using magnetic resonance imaging is an informative, painless and safe diagnostic method for the body.
Neck MRI allows you to get clear images not only of bones and joints, but also of all soft tissue structures. So, a specialist can accurately determine the presence of a tumor in the neck or identify various tissue damage.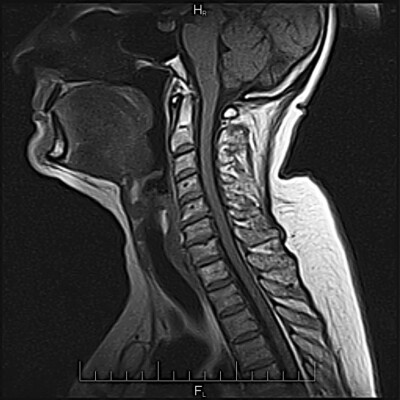 What problems can be diagnosed using MRI of the cervical spine?
To find out what the MRI cervical spine shows, you can look at the received images:
● Fractures of the vertebral arches or bodies with their deformity
● Changes in bone tissue and vertebral appearance
● Neoplasms and metastases
● Herniated discs
● Sclerosis
● Degeneration of the vertebrae
● Myelomalacia (deformation of the walls of the spinal canal)
MRI neck with contrast
Magnetic resonance diagnostics is an independent method of studying the cervical spine, but in traumatic fractures of the spine, it acts as an additional one, and in this case more reliable information is obtained using x-rays with contrast.
This method is prescribed if you have to do an MRI of the neck vessels or there are suspected tumors.
The dye is injected intravenously before the procedure or directly into the spinal canal. The method is used if it is necessary:
– to examine the patency and condition of the vascular system of the neck;
– to assess the velocity of blood flow;
– identify neoplasms, determine their nature and stage of development;
– see the location of cysts.
When performing MRI cervical spine with contrast, there are contraindications. The procedure is not recommended for pregnant women and people with kidney failure.
MRI cervical spine without contrast is a standard diagnostic procedure for this area and takes no more than 20 minutes.
When doctors recommend an MRI of the cervical spine?
Neck pain, swelling, deformity, voice changes – these symptoms indicate pathology of organs and tissues located in the neck. MRI for neck pain is one of the methods that will help you determine the causes of such manifestations and get the best recommendations from our specialist.
How does the procedure work?
You lie down on the CT scanner table, then an MRI scan neck takes place in three projections. At this time, the specialist controls the device from the next room and, if necessary, communicates with you via two-way communication. The data is transmitted to the monitor, and the doctor evaluates the state of the organs from the received images. The results are reflected in the conclusion.
Diagnostic imaging neck in Orlando (Florida) – the best choice for you. After all, we have all the most necessary and modern equipment, as well as unique specialists and radiologists of their craft in the field of medicine. The diagnostic imaging center is waiting for you. Make an appointment with us today and get all the necessary recommendations from our radiologists .
How much do Neck MRI's cost
If you are interested in the question: "How much do MRI's cost in Orlando, FL?" – You can always give us a call to find out about your payment options.
*We accept health insurances.
*We accept patients with auto insurance after auto accidents as well as with letters of protection from attorney (LOP).
*We also accept self pay and care credit.
Costs can vary depending on the scan you need. Your insurance may cover the full cost of the scan or you might be responsible for part of the payment depending on your coverage.
Give us a call to find out more about your unique situation.
You can make an appointment today.
If you are looking for "MRI neck near me", then you have come to the right page. Our center is located near these locations:
Pine hills, Downtown, Winter garden, Metrowest, Altamonte, Apopka, Ocoee, Windermere, Doctor Phillips, Belle isle, Pine castle, Edgewood , Baldwin Park, College park, Millenia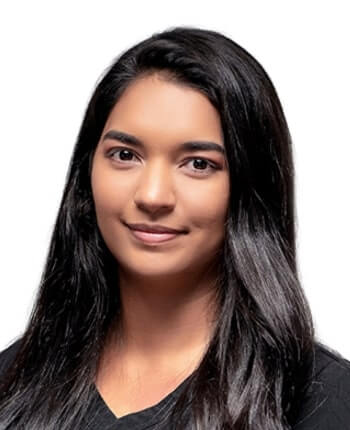 Other types of MRI
Shoulder MRI  | Mri scan Orlando | Whole Spine MRI | Head and brain MRI | Breast MRI | Hand MRI | Neck MRI | Hip MRI | Body MRI |  Pelvis MRI |  MRI for Kids |  Chest MRI | Cardiac MRI | Pelvis MRI | Imaging center orlando | mri center
Our Google Reviews
Simply one of the best imaging centers you will find in Orlando. I went there in December with my mom, as she had to do an MRI pelvis. We certainly didn't regret that we chose CFL diagnostic. Their imaging services are excellent, as they have the latest equipment and highly-qualified doctors. I strongly recommend it to anyone whether for MRI scan, consultation or treatment.
Very well-organized imaging center. I had my first ever MRI body with contrast done. The technician was very professional and made me feel very calm. I was a bit nervous after hearing a bunch of stories from others about feeling like they were in a coffin, but I closed my eyes before they rolled me in and took deep breaths, and kept myself calm. The noise made me fall asleep. It was fine, and I was comfortable. I didn't even expect the results of the MRI scan to be so fast. The cost of services is not overpriced, unlike the other places in Orlando. You will receive qualified assistance. I will strongly recommend this Diagnostic Imaging Center to all my friends and relatives.