X–ray shoulders, upper arm and elbow
Radiography is a modern method of radiation diagnostics. It is based on the use of ionizing radiation, which allows you to study individual parts of your body and display the structure of specific bones of the skeleton on an x-ray.
One of the vulnerable places of a person, with regard to parts of the musculoskeletal system, is the shoulder joint, because very often it is on it that the support is necessary for any fall, loads when lifting weights, as well as numerous motor activities of a person. This is why shoulder joint diseases are very common in medical practice and require prompt treatment and immediate diagnosis.
If you are concerned about pain in your forearm, shoulder or elbow, our specialists from Orlando will help you get an x-ray, and then prescribe the following recommendations.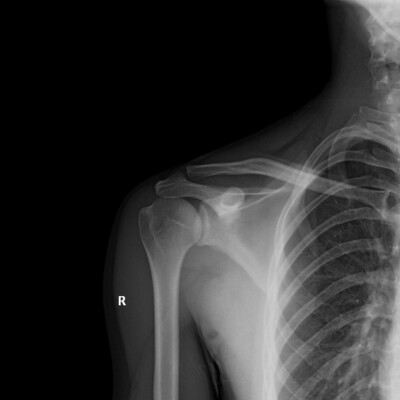 Shoulder x-ray
X-ray of the shoulder joint is done in several projections. If a joint disease is suspected, an initial diagnosis is made, so one procedure may be sufficient. During treatment, constant monitoring of the joint condition will be required. In this case, a series of images are taken.
Shoulder x-ray is prescribed for the following symptoms:
● Chronic or acute shoulder pain
● Stiffness in the movements
● Suspected dislocation or subluxation of the shoulder joint
● Discoloration of the skin above the joint
● The presence of tumors
● Monitoring the progress of birth defects or joint abnormalities
For a more detailed picture, the specialist needs a diagnostic imagine shoulder. Ultrasound examination of the shoulder allows the specialist to detect various diseases and defects at the initial stages of their development.
Upper arm x-ray
An x-ray of the forearm shows the radius and ulna. The image is used to evaluate the structure, location, size of bones and their relationship with others.
X-rays are prescribed in the presence of the following indications:
● mechanical injury of the forearm
● redness in the forearm area
● difficult movement of the hand
● pain in the upper arm
● suspicion of tumor Neoplasms
Elbow x-ray
X-ray of the elbow joint is quite informative procedure and is ideal for visualization of bone and cartilage tissues.
The study that your elbow is subjected to is extremely necessary for people who are engaged in sports or those who have predisposing factors for the appearance of arthritis.
The procedure of x-ray examination is prescribed in the presence of the following medical indications:
● pain in the elbow bend
● edema of tissues
● violation of motor function of the elbow
● injuries
● visual deformity of the bone position
For a more detailed diagnosis, elbow x-ray are made in several projections. To get an image in a direct projection, your arm is bent at the elbow and carefully placed on a special table of the x-ray machine. The palm is turned up.
To shoot in a side projection, you bend your elbow and then turn it over so that the edge of your hand rests on the table surface. The image is taken within a few seconds, and you should not move.
Clavicle x-ray
The clavicle is a small mixed S-shaped bone from the upper limb girdle that connects the scapula to the sternum, thereby strengthening the shoulder girdle.
X-ray diagnostics of the clavicle allows you to accurately assess the state of bone tissue in this area and is used to visualize only bone tissue, although various soft tissue pathologies can also be indirectly noticed. However, if it is necessary to examine soft tissues, then magnetic resonance imaging is used.
Frequent injuries and overload to which the clavicle and its area are subjected can lead to very serious diseases that are better detected in the early stages.
The method of the procedure depends on the disease or to establish an accurate diagnosis.
If a fracture is assumed, the procedure is performed in a straight anterior projection. You are placed back on the couch and asked to stretch your arms along your torso. In this position, the image will clearly show the condition of the body of the clavicle, shoulder process, acromioclavicular joint and sternal ends.
Routine diagnostics is performed in a straight posterior projection. You are placed on your stomach and asked to extend your arms along your torso, turning your head in the direction opposite to the part of your torso being examined. In this position, the clavicle is well visualized throughout its entire length.
Scapula x-ray
The scapula is a bone of the upper limb girdle that provides articulation of the humerus with the clavicle.
X – ray of the scapula is a method of examination using x-ray radiation, based on the ability of organs and tissues to absorb ionizing rays in their own way. The result of an x-ray is an image that highlights the bones of the scapula and separates them from the soft tissues.
X-ray of the scapula is prescribed:
– if a fracture is suspected due to a previous fall or impact;
– to assess the results of the scapula in subsequent treatment;
– there is a suspicion of the presence of diseases of a malignant nature;
– it is necessary to monitor the inflammatory processes occurring in the bone tissue.
Common pathologies
Frequent loads during sports or work skills are one of the risk factors for pathology.
Diseases are formed after a physical injury, placing a heavy load on the joint and performing hand swings with a wide range of motion. As a result, "bursitis" develops. If a secondary infection is added during the injury, then bursitis becomes infectious.
You should also pay attention to age-related changes, as they affect the operation of the joint. Older people experience thinning of the joints, which leads to changes in the functionality of the shoulder and limb. Such an organism is more likely to be injured.
Limitations
Specialists do not distinguish specific contraindications for x-rays of the shoulder, elbow and forearm, but there are cases in which this procedure should be prescribed with caution, or replaced with alternative research methods:
– pregnancy and lactation;
– general serious condition of the patient;
– children under 15 years of age.
The diagnostic imaging center in Orlando, Florida offers assistance in providing radiographic services. We have extensive experience in the field of medicine and the most unique radiologists today, those who have passed special training and received high qualifications and a solid title of doctor. Orlando is a very progressive state, at least in our area. What will we provide?
● Shoulder x-ray in Orlando
● Upper arm x-ray in Orlando
In addition to these services, we are based on a wide range of radiography services. Make an appointment with us today and we will help you and give you all the necessary recommendations. Our radiologists will be happy to help you.
How much do Shoulder X-ray's cost
If you are interested in the question: "How much do X-ray's cost in Orlando, FL?" – You can always give us a call to find out about your payment options.
*We accept health insurances.
*We accept patients with auto insurance after auto accidents as well as with letters of protection from attorney (LOP).
*We also accept self pay and care credit.
Costs can vary depending on the scan you need. Your insurance may cover the full cost of the scan or you might be responsible for part of the payment depending on your coverage.
Give us a call to find out more about your unique situation.
You can make an appointment today.
If you are looking for "X–ray shoulder near me", then you have come to the right page. Our center is located near these locations:
College park, Apopka, Ocoee, Edgewood, Winter garden, Baldwin Park, Doctor Phillips, Millenia, Belle isle, Windermere, Pine castle, Altamonte, Pine hills, Metrowest, Downtown.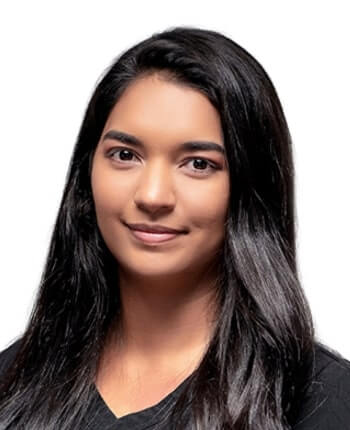 Other types of X-ray
Chest X-ray | Digital x-ray | Head and skull X-ray | Foot  X-ray | Knee X-ray  | Neck X-ray | Hand and Wrist X-ray | Shoulder X–ray | X-ray for children  | X-ray Hip | X-ray Pelvis | X-ray Thoracic spine | X-Ray Orlando | Xray center
Our Google Reviews
My son had to do an MRI neck urgently, so I asked around to find the best MRI center near me. I was told that CFL diagnostic is one of the best places for a scan in Orlando. It is true, I don t think I have seen such a high quality of service and treatment anywhere else. And it also turned out that the cost was covered by the insurance. I definitely will go to this center again.
The imaging center CFL diagnostic in Orlando is officially my top choice. I went in for an MRI lumbar spine with contrast. They answered all my questions patiently there and explained the whole procedure in detail. They also gave me sedatives, as I am afraid of closed space. I didn t expect such a kind treatment and also the cost is very low. I have 0 complaints