Chest MRI is a medical test for diagnostics and further treatment of different health conditions. It's a body scan done by using computer, magnet and radio pulses.  The specialists apply this method in radiology, cardiology, pulmonology, immunology and vascular surgery. This non-invasive procedure shows detailed imaging of the chosen body structures.  The doctor prescribes chest MRI when other scanning methods like CT, x-ray or ultrasound do not help to diagnose precisely and correctly. Diagnostic chest imaging includes not only the full structure of chest cavity but also sequential imaging of cardiac system. It also displays full imaging of arteries, veins and if there is an aneurism or dissection. Chest MRI in our Orlando medical Center is suitable and completely safe for adults and children.
Currently, this service is not provided.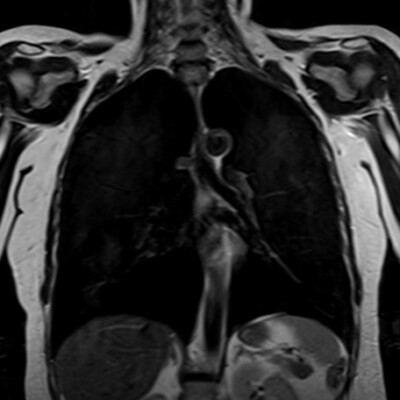 What are some common uses of the procedure?
Your physician may prescribe this test in the following cases:
       

assessment of any chest bones disorders;

       

cancer diagnostics in chest;

       

assessment of the heart functioning;

       

check-up of vascular and lymphatic systems;

       

evaluation of tumor size and how far it spread;

       

degenerate illnesses;

       

inflammations and infections.
Your doctor will inform you of the reason why MRI scan is necessary for you. It is one of the best ways to detect any chest pathologies at the earliest stages, so it helps to minimize the severity of the diseases.
Following up after a chest MRI
After the procedure is done it takes several hours to develop the image and a couple of days to provide the preliminary diagnosis.  The full result and precise diagnosis is determined in approximately one week.  First the radiologist sends the imaging with report included to your physician and then you will be informed of your chest condition. If some problems were found the doctor will determine the treatment plan and explain it to you.
MRI provides a full and clear evaluation of the health condition. It also helps with the further follow-up as it displays any positive or negative changes in  treatment.
  Our clinic in Orlando, Florida provides a full range of diagnostic chest imaging which includes MRI and x-ray. We are equipped with the modern latest devices and our radiologists are highly-qualified.
How much do Chest MRI's cost
If you are interested in the question: "How much do MRI's cost in Orlando, FL?" – You can always give us a call to find out about your payment options.
*We accept health insurances.
*We accept patients with auto insurance after auto accidents as well as with letters of protection from attorney (LOP).
*We also accept self pay and care credit.
Costs can vary depending on the scan you need. Your insurance may cover the full cost of the scan or you might be responsible for part of the payment depending on your coverage.
Give us a call to find out more about your unique situation.
You can make an appointment today.
If you are looking for "MRI Chest near me", then you have come to the right page. Our center is located near these locations:
Pine hills, Downtown, Winter garden, Metrowest, Altamonte, Apopka, Ocoee, Windermere, Doctor Phillips, Belle isle, Pine castle, Edgewood , Baldwin Park, College park, Millenia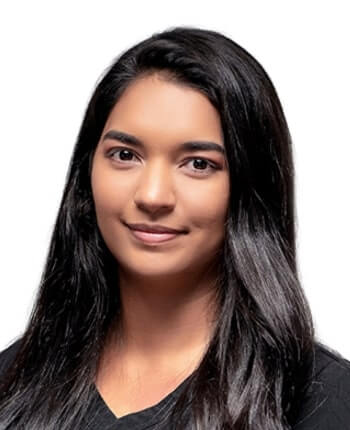 Other types of MRI
Shoulder MRI  | Mri scan Orlando | Whole Spine MRI | Head and brain MRI | Breast MRI | Hand MRI | Neck MRI | Hip MRI | Body MRI |  Pelvis MRI |  MRI for Kids |  Chest MRI | Cardiac MRI | Pelvis MRI | Imaging center orlando | mri center
Our Google Reviews
Simply one of the best imaging centers you will find in Orlando. I went there in December with my mom, as she had to do an MRI pelvis. We certainly didn't regret that we chose CFL diagnostic. Their imaging services are excellent, as they have the latest equipment and highly-qualified doctors. I strongly recommend it to anyone whether for MRI scan, consultation or treatment.
Very well-organized imaging center. I had my first ever MRI body with contrast done. The technician was very professional and made me feel very calm. I was a bit nervous after hearing a bunch of stories from others about feeling like they were in a coffin, but I closed my eyes before they rolled me in and took deep breaths, and kept myself calm. The noise made me fall asleep. It was fine, and I was comfortable. I didn't even expect the results of the MRI scan to be so fast. The cost of services is not overpriced, unlike the other places in Orlando. You will receive qualified assistance. I will strongly recommend this Diagnostic Imaging Center to all my friends and relatives.